Fifty-seven goals in one hundred matches in his career for Fulham between 1966 to 1968. That was his remarkable achievement.
Here you will find the full story of his two years and descriptions of all his goals, written with author Martin Plumb's legendary clarity. The words are complemented by photographs from Fulham photographer Ken Coton, who captured virtually all the goals.
A postscript provided by the man himself rounds off a well-deserved tribute to a real Fulham legend.
This book has been produced in the style of other FAMOUS FULHAM books, such as the Wembley book. It's a hardback of 168 pages packed with over 130 photographs, many never seen before or glimpsed only once in the Fulham programmes of the time. Allan Clarked has called it wonderful, and we're not going to argue with that!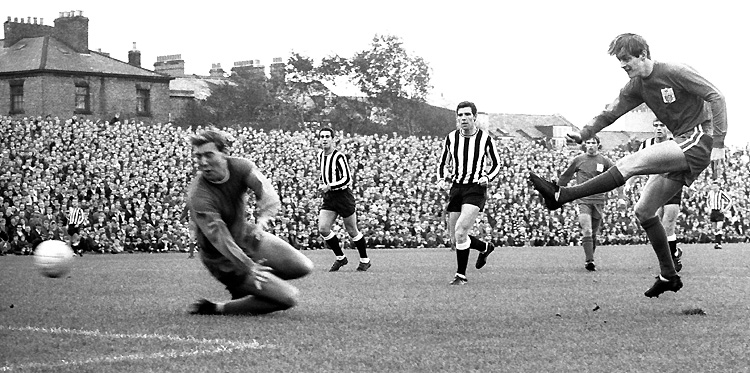 The book is now available. All pre-orders have been sent - and we thank our supporters old and new for buying the book. We hope you like i!
---
The price, including UK postage, is £19.95
We offer a special price for two copies posted to UK (JUST £33.90 - save £6) - see below
For Europe, including postage, it's £25.95
For zones 1 and 2, including postage, it's £31.95
and, sorry America, including postage, it's £37.95