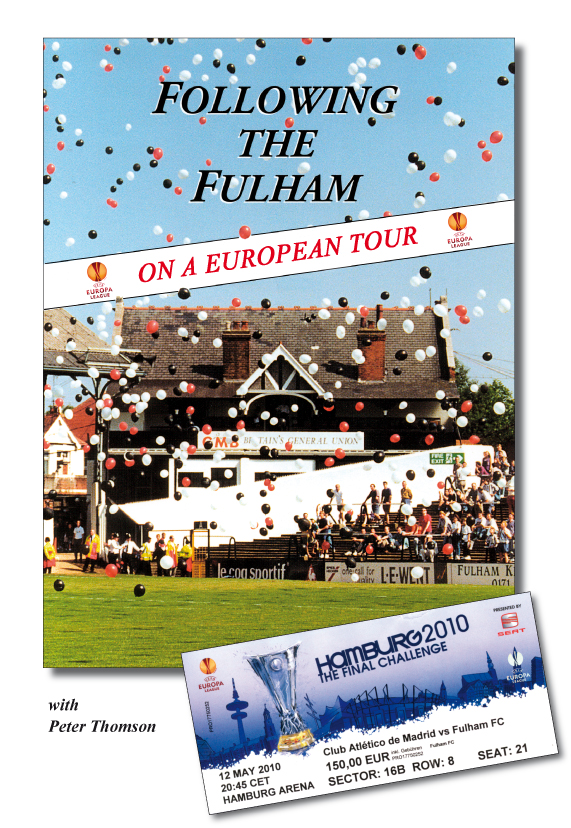 OH, DEAR! Sorry, we've just sold out.
This is what you've just missed:
This was the last in Peter Thomson's FOLLOWING THE FULHAM series of books, and covered the Europa adventure in 2010 in Peter's own inimitable and erudite style.
It is a slim booklet (just 24 pages) and only a few copies were originally produced, meaning that many fans were disappointed and unable to complete their Thomson set!
We decided to reprint the booklet from the original files that were hidden away in an old computer.

This was an opportunity to savour more of the Thomson take on Fulham and maybe fill a gap in your Fulham library.