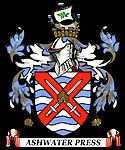 Ken's Blast from the Past
Here's Ken's take on the Les Strong goal featured in a recent Fulham programme.
This is what appeared in the programme: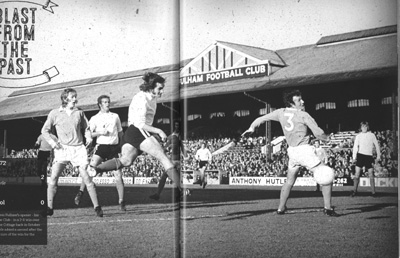 On checking his negs of the match (in October 1972), Ken remembered that he took pictures of the match from the Riverside Stand. Ken's picture of the goal was taken a moment or two after the one that appeared in the programme; the ball has bounced up into the roof of the net and Les is already turning away ready to celebrate his goal.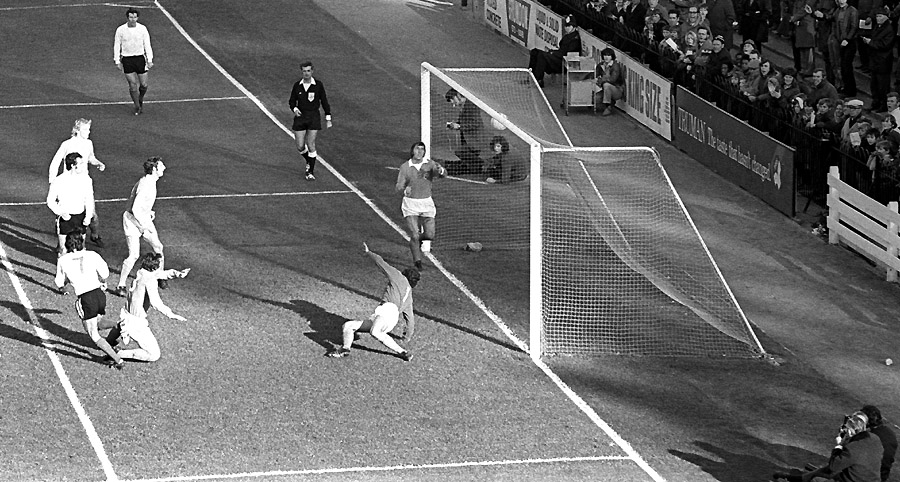 The picture that appeared in the programme was almost certainly taken by one of the two photographers at the bottom right of Ken's picture. The photographer nearest the camera is almost certainly John Tyson, who for many years chronicled the club, capturing social events as well as matches.
Les complains in his foreword to the new Fulham Photos book that Ken had few action pictures of him. Well this is not too bad, is it, Les? Not much action, but plenty of goal!
---