Remember this?
Craven Cottage hosted Rugby League for three seasons at the beginning of the 1980s.
The London Broncos are the latest incarnation of Fulham Rugby League Club.
Here's Ken Coton's classic picture of the team when club director Colin Welland had won an Oscar for 'Chariots Of Fire'.
Colin died in November at the age of 81.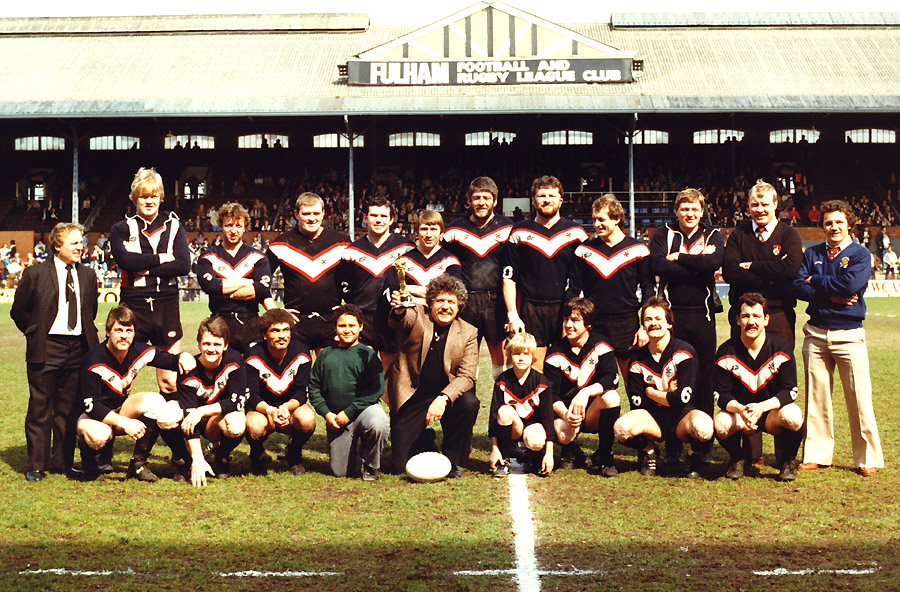 Here
Check out the London Broncos HERE
Back to ASHWATER NEWS