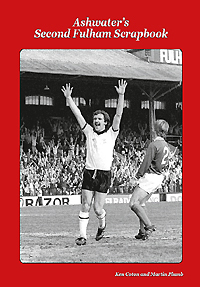 If you wish to use a cheque to order your copy (or copies!) for posting, then please:
-- make you cheque payable to ASHWATER PRESS
-- make the amount £19.95 for one copy or £34 for two copies (wow, what a bargain!)
These prices include postage (UK ONLY).
Please send your cheque plus delivery address to
ASHWATER PRESS, 68 TRANMERE ROAD, WHITTON, TWICKENHAM, MIDDLESEX TW2 7JB.
Thank you!